This issue of International People Moves details appointments at Willis Towers Watson (WTW), Tokio Marine Kiln (TMK) and HDI Global.
Below is a summary of these new hires.
WTW names Aon's Day as head of international property
Insurance broker wtw announced the appointment of Education Day as head of International Property, reporting to Garrett Gaughandirector of Direct & Facultative, WTW, and based in London.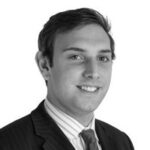 A former EMEA Strategic Brokerage Director at Aon and a former partner at JLT Specialty/Marsh, Day has extensive experience managing multinational accounts and delivering complex colocation solutions. Day will be responsible for developing risk solutions on behalf of clients, as well as leading a globally connected team, working closely with property geographic leaders.
"We are delighted to welcome Ed to the WTW team. He brings extensive industry experience and his appointment coincides with the ongoing expansion of our global Property and Casualty business," Gaughan commented. "Ed joins us at an incredibly exciting time for our global property and casualty business, as we continue to solidify our proposition and support our clients with innovative solutions. Ed's appointment demonstrates our continued commitment to recruiting top talent to support our property and casualty colleagues around the world."
***
Tokio Marine Kiln hires Spyropoulos from Lloyd's as Regional Director for Asia
Tokyo Marine Kiln (TMK) announced the appointment of Pavlos Spyropoulos as regional managing director for Asia. Spyropoulos joins from Lloyd's Asia, where he was CEO.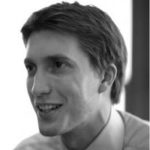 In 2014, Spyropoulos moved to Singapore to take responsibility for Lloyd's Asia market development and became CEO of Lloyd's Asia and country manager for Singapore in July 2020. He is also a member of the executive committee of the Association of Reinsurers of Singapore. Singapore. He has played an integral role in leading the strategic direction, promotion and supervision of Lloyd's in Singapore, as well as promoting Lloyd's in the wider ASEAN region.
Spyropoulos will take over the role from alex dugand who returns to London to take up the role of international development officer. Dugand will inform matthew shawCUO, and will support the executive team in delivering TMK's underwriting and operational strategy.
Dugand moved to Singapore to take on the role of Regional Underwriting Director in 2016, before becoming Regional General Manager in 2018. In that time, the company's profitability has increased significantly and he has established a team of experts focused on provide an ambitious five-year vision for continued success.
***
HDI Global Mexico Announces Management Changes
HDI Global SE announced changes in the administration of its operations in Mexico. As of April 4, 2022, Omar Mendoza Lizaola He will join HDI Global Mexico as CEO. At the same time, German Cardenas will assume the role of chief operating officer.
Mendoza Lizaola has 24 years of experience in the local commercial insurance industry. He joins HDI Global following his long career at Chubb (formerly ACE), where he was in charge of the maritime and specialty business in Northern LATAM. From 2016 to 2020 he was director of the same business lines at Chubb in Brazil. His proven strengths lie in portfolio development and optimization combined with a collaborative management approach. Omar has a bachelor's degree in mechanical engineering and a master's degree in business administration.
Cárdenas joined the HDI Group more than 25 years ago and transformed HDI Global Mexico into a successful hub for HDI's business in the LATAM region and a profitable local operator.
"Mexico is a growing market for us. With Omar Mendoza we are adding a lot of experience in the local and global insurance market to our team and positioning ourselves well for our strategic growth plans in the Mexican market", said David Hullin, member of the Board of Directors of HDI Global SE and responsible for the Regions Europe (not including Germany) and North and South America. "While we welcome Omar to our group, we are also very grateful to Germán for his excellent work over so many years and we look forward to his continued contribution as Director of Operations."
Both management changes are subject to the approval of the responsible regulatory authorities.
Topics
Excess surplus property Aon Willis Towers Watson Lloyd's Maryland Mexico
Interested in excess surplus?
Receive automatic alerts for this topic.