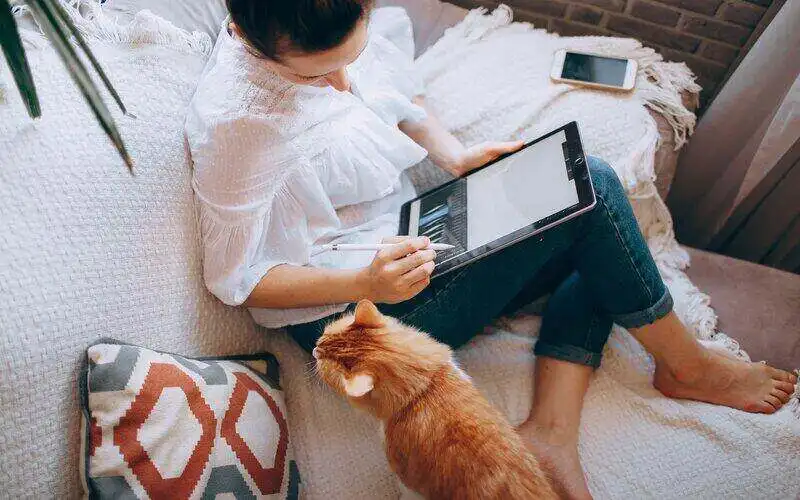 The Australian Tax Office (ATO) has warned against making the mistake of double adding work from home deductions on this year's tax return.
According to the ATO, aAround 8.4 million Australians claimed nearly $19.8 billion in work-related expenses in 2021.
Despite the growing number of Australians working from home, new research from Officeworks found that nearly two-thirds of workers feel they have limited knowledge about how to claim tax deductions at the end of the tax year.
In a survey of 1,475 adults, nearly one in five who work flexibly are unaware that work-from-anywhere purchases may be tax deductible.
ATO Deputy Commissioner Tim Loh said it's important that you claim what is rightfully yours.
"While some people make genuine mistakes, we see people trying to gain an unfair advantage by claiming incorrect or false expenses," Loh said.
"One mistake we often see on tax returns is people claiming expenses twice. It wouldn't double your chip, so don't double your deductions.
"Remember, we use sophisticated data analytics to monitor for incorrect information and you risk being audited or penalized for knowingly providing incorrect information."
Common ATO 'Double Dip' Errors
Work from home expenses and the shortcut.
"One in three Australians reported work-from-home expenses on their tax return last year and we expect this trend to continue," said Loh.
"A common mistake we see is people using the work-from-home shortcut to claim their work-from-home expenses and then double the dip, claiming additional amounts on their refund for expenses like their mobile phone and internet bills, as well as the decrease in value of equipment and furniture.
"When the work-from-home shortcut is used to claim work-from-home expenses, it's all-in."
There are three methods available to claim a deduction for work-from-home expenses depending on individual circumstances: shortcut, flat-rate, and actual-cost methods.
According to the ATO, the method that gives individuals the best result can be used, as long as the eligibility and record-keeping requirements for the method chosen are followed.
Taxpayers can use the home office expense calculator to help them determine which method will give them the best result.
"While traditional methods require receipts, paperwork and other records, the shortcut method only requires a record of hours worked; journal entries or time sheets will suffice," Loh said.
When claiming work-from-home expenses using the shortcut method, the amount must be included in the Other Work-Related Expenses question on tax returns with 'COVID Hourly Rate' in the description field.
If a method other than the shorthand method is used in later years and you want to claim depreciation on an expensive purchase, such as a laptop, the correct records must be kept for that item.
car expenses
According to the ATO, nearly three million people claimed work-related car expenses in 2021.
One of the most common mistakes was people using the cents-per-mile method to make their claim and then claiming twice by claiming separate expenses such as gas, car insurance and registration.
The cents per mile rate is all inclusive and covers decline in value, registration, insurance, maintenance, repairs and fuel costs. These expenses cannot be added to the rate when calculating deductions.
The ATO will also take a closer look at claims calculated using the ledger method, to ensure they reflect the circumstances of individuals arising from the pandemic.
"You should choose your preferred method when calculating car expenses, cents per mile, or the logbook method. Just because there's a pothole in the road doesn't mean you can double your car expenses," said Mr. Loh.
reimbursed expenses
Lastly, the ATO makes sure that taxpayers do not claim expenses that have already been reimbursed by their employer.
"If your boss has reimbursed you for your uniform dry-cleaning costs, but then you claim laundry deductions on your tax return, you're picking your neighbors' pockets," Loh said.
And to quote Pete Campbell from Mad Men: It's a chip and sauce. We have two. It's practically four of something.
---
Image by Helena Lopes via Unsplash
Savings.com.au does not provide tax advice. This material has been prepared by Savings.com.au and is for informational purposes only, and is not intended to provide, and should not be relied on for, tax advice.
For tax advice relevant to you, visit the ATO or consult an independent tax adviser.