EXCLUSIVE: Independent broker business The Clear Group has bought the "royal prize" of London-based broker Centor Insurance and Risk Management in its second largest acquisition to date, subject to regulatory approval.
Howard Lickens, chief executive of The Clear Group, who described Centor as a "high quality" and "respected" chartered broker he has known for years, anticipates the deal will be completed within the next two months.
Centor, focused on commercial insurance, was established in 2004 by CEO Neil Walton. The business has a strong presence in the London market, handles gross written premiums of around £40m and has an annual turnover of over £6m.
After the acquisition, Centor's 50-employee team will move to The Clear Group, while Walton will "gradually move away from the business" and then "disappear and play with his other interests," Lickens said. insurance times.
The motivation to buy Centor is threefold, Lickens continued.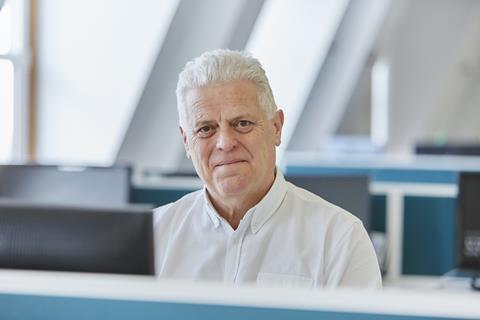 First, The Clear Group and Centor have a number of business areas that "overlap very well," for example, employee benefits, high net worth, property, and real estate. Adding Centor to The Clear Group's ranks therefore helps the broker "gain more critical mass", "a better proposition" and "influence" in these sectors.
Centor is also "very strong" in serving midsize business clients, Lickens said, often acting on the "battlefield between regional brokers and global brokers."
"That's something [where] I think the two of us together will help each other."
Second, The Clear Group plans to leverage Centor's experience in the London market to further develop its operations there.
Clear Group, which became a Lloyd's broker some four years ago, already has around 150 staff in the capital, as well as dedicated London market teams; following the deal with Centor, this will increase to around 200 employees in London.
According to Lickens, a stronger presence in the London market is imperative as a result of the tough market.
He said insurance times: "We are quietly setting up a counterforce against the really big [global brokers] because we can start to compete with them because we have access to all markets, not just a few.
"The main areas we use are always the professional lines: professional compensation, directors and officers compensation and legal compensation have always been our big real home.
"As compounds have found capacity to be more and more of an issue, frankly [there is] a greater need for the London property and casualty market in general. It's probably just a feature of the tightening market."
Lastly, The Clear Group was drawn to "the soft stuff" surrounding Centor: Lickens explained that Centor had won awards for the way it had built its team, including multiple awards for best workplaces and investors in people. .
He continued: "That culture piece: 'I want them on my group, are they the ones I want on my team?' – that is very important to us. It's not just a simple financial deal when we take on a business, it's how they will fit into the culture.
"Everyone talks about culture, in fact we believe it. Soft material is important to us, it's not just plastering."
Walton added: "We are delighted to be joining the Clear Group. Although we talked to many potential buyers, Clear was hands down the best house for our business.
"Its culture, focus on niche markets and opportunities for our staff make it perfect."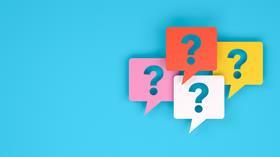 More 'substantial' deals ahead
Transaction to buy Centor marks 33 years of The Clear Groupdr acquisition since it was established in 2001: the company now handles more than £300 million in premiums and employs 550 people in 13 offices.
Although the firm won't be rebranding Centor to The Clear Group right away, Lickens predicted the broker will co-brand with its new parent company within 12 months. In addition, he hopes to "place" Centor staff members "in our own leadership team."
Despite being "very, very pleased" with the Centor purchase, Lickens added that The Clear Group has "another substantial deal that I look forward to announcing next month."
He continued: "We have a very strong pipeline, we have never had a stronger pipeline before. We're pretty busy, I'm glad to say."
In planning The Clear Group's M&A activity, Lickens noted that the brokerage organization is "a pretty broad church" that generally likes "small owner-managed businesses" such as "the little gang of two, three, four men."
However, Lickens was quick to add that the company is also open to "much bigger opportunities."
He said, "It has to do with whether they write the kind of business we're interested in; fundamentally we are more interested in business books that are people-oriented, that are not purely transactional.
"We're not an aggregator, we're not trying to do a lot of transactional business in particular. So if it's a relationship-based business, primarily commercial, we'll look at that.
"And now [The Clear Group's] coverage is expanding [across the UK]we're absolutely interested in seeing most things."